NEW ASTERÉ COLLECTION
Asteré's latest collections introduce us to three artists.
Asteré transforms their creation into wallpaper with a result art for the wall.
This year Asteré has entered into a collaboration with the artists; Samir Mazer, Charlotte Morot and Retfield & Dattner. This collaboration has resulted in three surprising collections of books.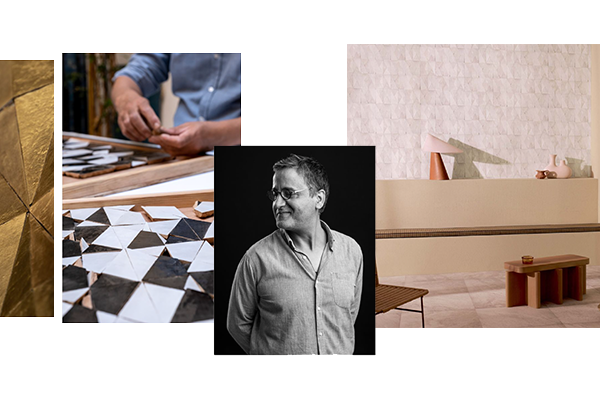 Collection Samir Mazer
Ksima is a powerful piece: a single repetition of a geometric series that then fragments, disintegrates, invents new sections and new balances. Delicate balance, between strength and fragility.
Samir Mazer, originally a Moroccan artist transforms terracotta tiles into contemporary works of art. The artist employs endless rhythmic compositions with experimental freedom. Samir Mazer has managed to translate this traditional art into a wallpaper collection.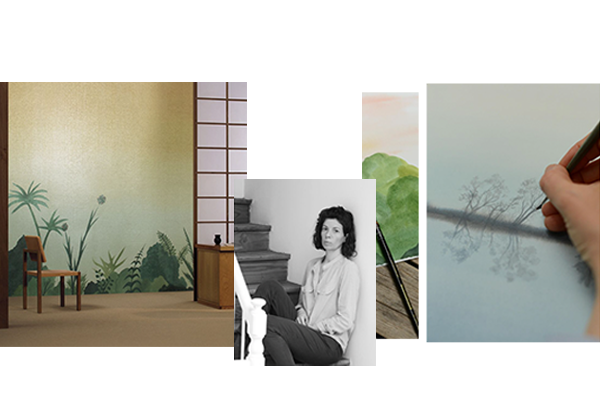 Charlotte Morot Collection
With Mirage, Charlotte Morot evokes doubt and confronts us with the ambivalence of perception. Is it abstract? Is it the reflection of trees in water? The answer hangs in the air, somewhere in the liberties the ink takes as it sets so quickly on wet paper …
The central theme of the Charlotte Morot collection is nature, cultivated through the prism of solitude, silence or even intimacy. Her watercolor-like drawings are created by putting ink on wet paper. With this technique, she has created different appearances of nature and turned this into a wallpaper collection.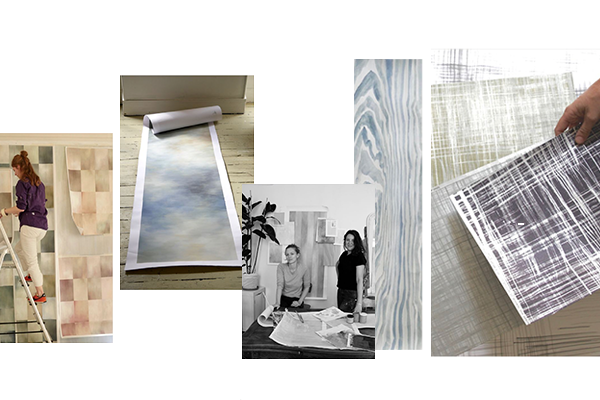 Retfield & Dattner Collection
Immerse yourself in the fabulously technical poetry of faux marble, paying homage to the traditional practices of painted decor. Marble is revisited here for its graphic qualities, oscillating between hard and soft, firm and reassuring.